Brand Name:

GYKZ

Power Source:

electric

Material:

Acrylic

Commodity Quality Certification:

ce

Standard Voltage:

220V

Standard Voltage:

110V

Power Source:

EU

Power Source:

UK

Power Source:

US

Power Source:

AU

Certificate:

CE & ISO

warranty:

1 year

laser pads:

10 big 4 small

laser power:

100mw
Portable Home Salon use Laser body slimming machine 14 pads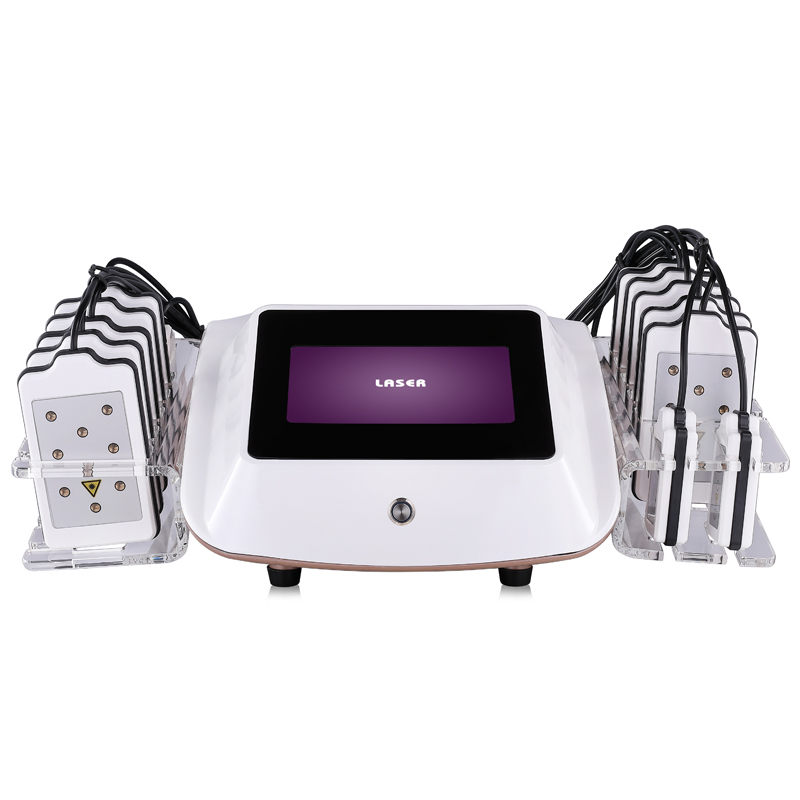 Laser for fat reduction,use the 650nm soft laser to destroy the deep fat cells,broke the cell membrane,change the fat to triglyceride,then leave out the body,thanks to metabolism.The laser heat can Stimulate the subcutaneous dermal tissue collagen and elastic fibers hyperplasia,make the treated area skin tighten and elasticity. 
Intensive physicallipolysis to remove fat
Body slimming,cellulite reduction
Remove obstruction from channels and collaterals
Promote and accelerate the body's metabolism
1. Laser wavelength:650nm & 635nm
2. Laser type: Diode laser
3. Mumbers of treatment probe:14(10big probes and 4 small probes)
4. Mumbers of diode laser: 9 points diode laser on each laser pads 
6. Energy 1 to 12 adjustable
7. Cooling Requirements: Air cooling
8. Working temperature:10-40 degree
9. Input current:240V/110V AC
Vasodilator Fatness of orange skin Tighten the skin tissue, prevent slackLipolysis Enhance Flexibility of the fibroblast Edema obesity Solid obesity Decomposition of the fatness on the whole or partial body.
Taboos (Who are not suitable to use this machine)
1.Pregnant women or women during in menses.
3.Patients with malignancy.