Brand Name:

GYKZ

Power Source:

electric

Standard Voltage:

220V

Standard Voltage:

110V

Power Source:

EU

Power Source:

UK

Power Source:

US

Power Source:

AU

Function:

Vibration Massage

Function:

Skin Tightening
New 9 in 1 Ultrasonic Cavitation RF radio frequency laser slimming machine face lift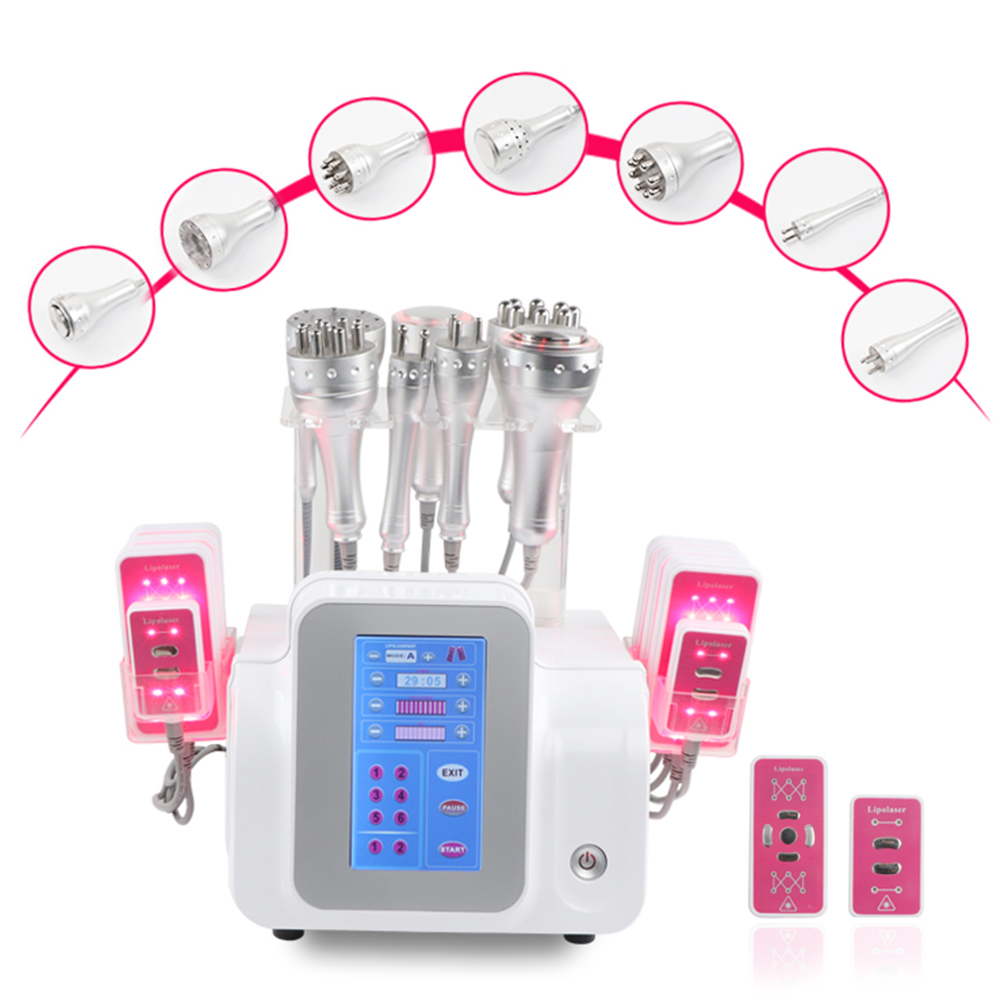 Wave fat system
With collective strong sound wave head, strong sound wave of 40KHZ may be emitted to vibrate fat cells at top speed and produce numerous vacuum air pockets inside and outside the fat cells, robustly impact fat cells to generate introverted blast and disintegrate triglyceride into glycerol and free fatty acids. Then RF waves at frequency of 1M HZ is used for exhausting the integrated glycerol and free fatty acids through hepatoenteral circulation. Finally, vacuum RF and energy electrode are used for
positioning and tightening fat. In physics, it is known as "cavitation". Micropore introverted blast inside and outside cell may lead to enhanced molecular motion and a higher energy level and this will finally cause fat cell rupture and thereby achieve the effects of body building and losing weight.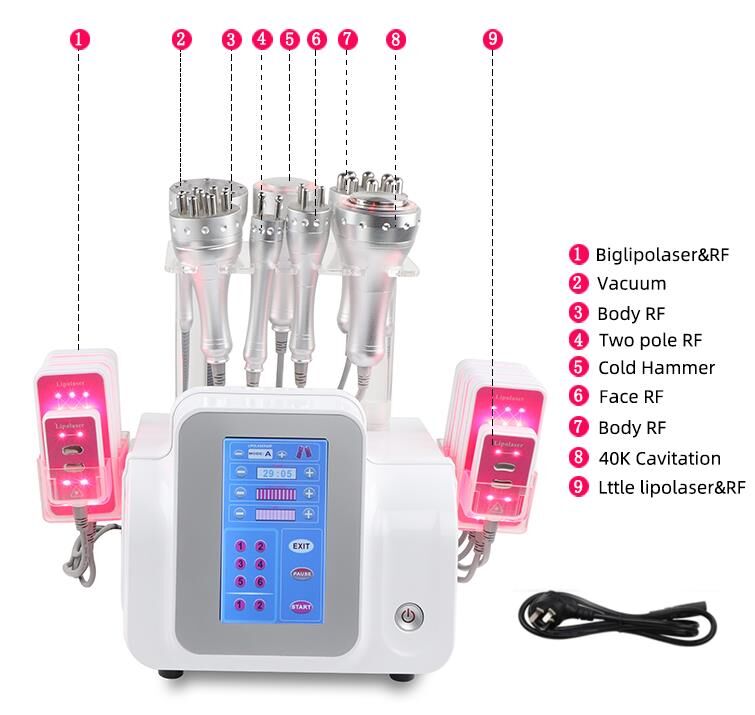 Caution for using The machine
1.Beautician should wear insulated gloves during operation.
2.Do not wear any aglet, both for the beautician and the users.
3.The electrode probe must be fully in contact with skin.
4.Do not make the RF electrode stay on any part without moving. Keep it moving on skin slowly.
5.Skin around eyes and forehead is very thin, the RF output intensity
should be relatively weakened.
6.Do not contact skin with unipolar when using of bipolar, tripolar, hexpolar RF work head otherwise it will produce pulse discharge, gel paste etc. Products like gel maybe evaporated into a mist.
Technical Detail
*Cold Head Temperature: 0℃-5℃
40K Handle: 40KHZ
Bipolar Vacuum RF: 1MHZ
Tripolar & Quadrupole: 3MHZ
Sextupole&Body Head: 5MHZ
Red Light of RF: 650-730nm
Laser Type: Diode Laser
Diode Laser: 635-650nm
Power Output: 100VA