Brand Name:

GYKZ

Material:

Acrylic

Power Source:

None Electric

Power Source:

US

Power Source:

EU

Power Source:

UK

Power Source:

AU

Commodity Quality Certification:

ce

Standard Voltage:

110V

Standard Voltage:

220V
Monopolar RF face lifting device Vacuum cellulite removal beauty slimming equipment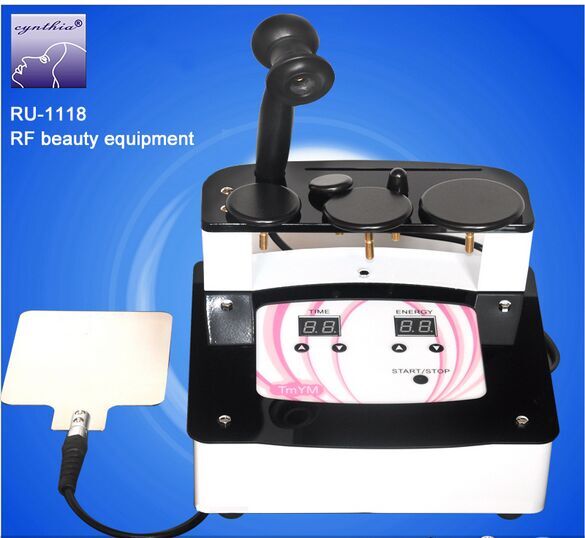 Working principle of monopolar rf
Monopolar RF takes that epidermis balances normal temperature, RF electric wave produces heat into deep skin as nuclear technique, based on assurement of skin comfortable, harmless, it uses RF electric wave to produce heat exchange, precisely attains skin deep, stimulates inner ion of body, colloid granule with electricity will be forced rapid movement, vibration or attrition, then produce heat energy. At same time, under effect of polarized molecule resonance, it heats collagen tissue of dermis layer. When deep collagen tissue is heated up to 45°C-60°C, it will naturally produce instant shrinking, stimulate to excrete much new collagen to make up interspace of the shrinking or lost collagen protein, and make them rearray, rebuilt skin soft bracket, finally get tight skin, remove wrinkle, recover skin elasticity and luster.
Function of monopolar rf
Face lifting
Skin lifting around eyes
Skin lifting on neck
Improve conditions of sagging skin
Forehead wrinkle removal
Breast lifting
Shape back contour
Shape belly contour
Shape buttocks and legs contour
Hand care, effetive on removal whelk and scars
Features of monopolar rf
Rolling Electrode Type and oriented Pad Type available, aim at diffierent treating requirements.

Electronic digital control system: Adjust frequency and time, very simple and convenient.

Special design on RF heads: It equipps with different sizes of RF heads, suitable for face skin or body different parts.

Safety switch: it controls emergency pause to prevent overeating and inducint accidents.

Start form 'Zero': To prevent any possible accidents.

Inner Time Control: Treated time between 5 to 50 minutes, safe and free.
vacuum warm detox:
This vacuum slimming machine is cmbined the vacuum & infrard tehnology, having the warm lymphatic drainage function. Having the 35– 60 centi-degree temperature,can stimulate the epidermis microcirculation, help the skin detoxic. Relax Muscle, bond and epidermis tiessures, restoed its flexibility and extension strengthe
Product Handpiece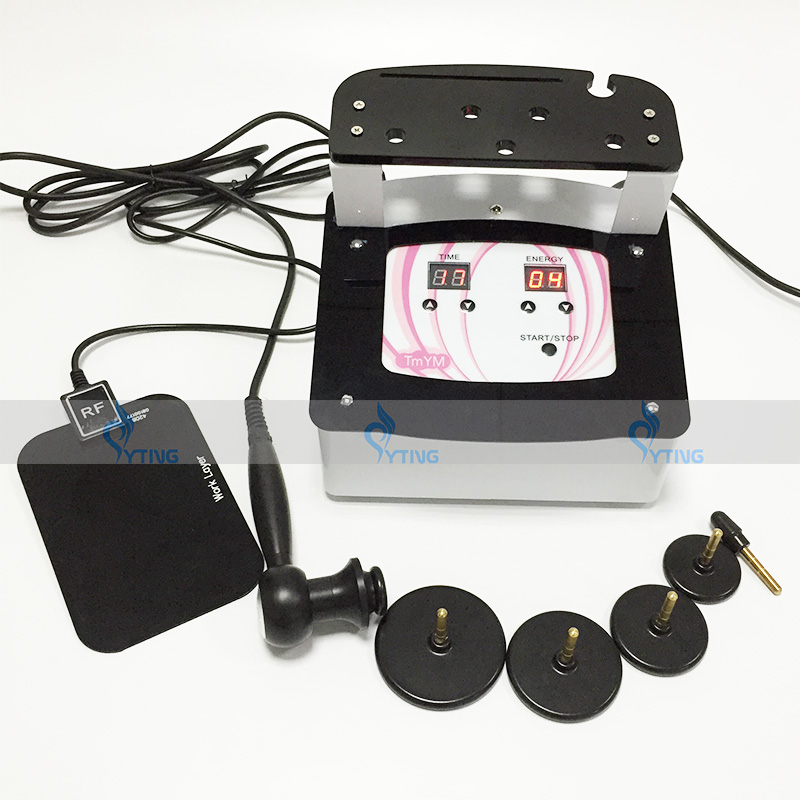 Treatment effect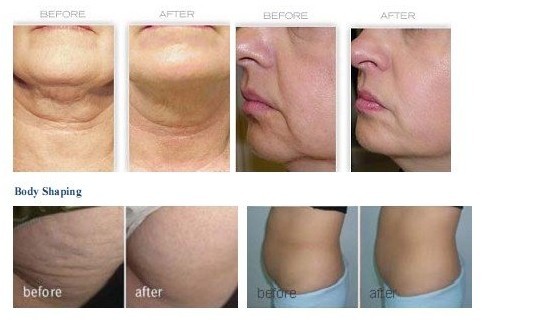 Q&A:
Q: How long will it be effective?
A: It can activate collagen growth, after some times treatment, can see obvious effect.12 times as a period of treatment (once a week), after treatment, collagen continue to regenesis to maintain sustainable results.
Q: what is the feeling of the treatment?
A: Skin will feel a bit warm, no pain, after treatment, skin will turn a bit red, and after several minutes, it will disappear. Now the skin is very firm and smooth.
Q: Any care process after treatment?
A: RF therapy is non-surgical; absolutely do not affect daily lives. As long as using moisture nutrition's and sunscreen daily, can help keeping the skin young and healthy.
Q: What will change on skin and appearance after treatment?
A: After treatment, 87 patients skin will have enough collagen fibers to contract, so we can see the results of skin firming immediately.
Next, Because the dermal layer of fibroblast cells regeneration of new collagen, so after 6 months, it will continuously and sustained to
lift the bagged skin, while reducing wrinkles and reshape tight face lines, let your appearance imperceptible getting younger.
Q: How long can the effects last?
A: The study noted that satisfactory results can be maintained for at least 2 years even longer