Brand Name:

GYKZ

Power Source:

electric

Material:

Acrylic

Manufacturing Process:

Hand Made

Function:

Vibration Massage

Standard Voltage:

220V

Standard Voltage:

100V

Certificate:

CE & ISO

function:

body massage , ed treatment ,pain relief

cartridge:

500pcs

shots:

5000000 shots each bar

energy:

1-8 bar
Air pressure German imported shockwave therapy machine Shock Wave Physiotherapy Equipment ED Treatment Chronic Pain
What is Pneumatic Ballistic Shock Wave?
Pneumatic ballistic shock wave instrument is compressor generated pulse sound waves into precise ballistic, compare with the electromagnetic shock wave, more energy generated max to 6 bar. And also impact faster, configuration higher and more expensive.
Shockwave for pain relief
Shockwave therapy is a multidisciplinary device used in orthopaedics, physiotherapy, sports medicine, urology and veterinary medicine. Its main assets are fast pain relief and mobility restoration. Together with being a non-surgical therapy with no need for painkillers makes it an ideal therapy to speed up recovery and cure various indications causing acute or chronic pain.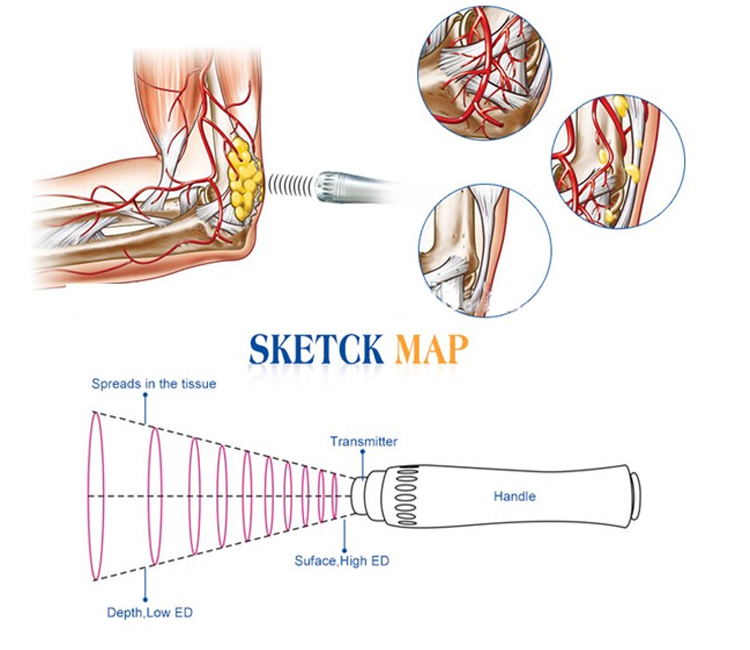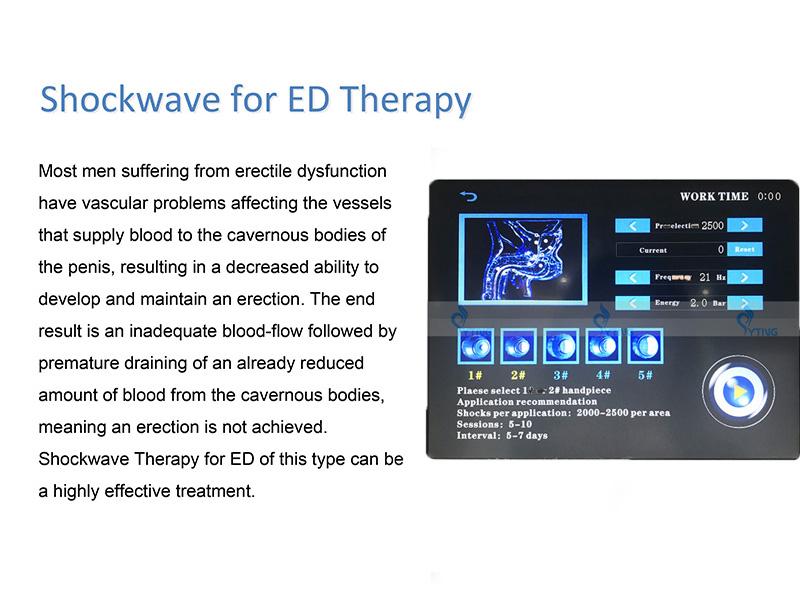 1. Sports Injury Recovery
2. Rehabilitation Therapy
3. Physiotherapy Pain Relief

1. Total 5 pcs of heads and much stronger, not easy to be broken
2. Easy to change the bullet
3. Max to 8 Bar, max to 21Hz
4. Upgrade software with ED therapy